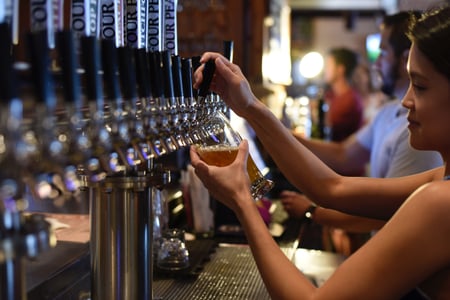 What is a Responsible Vendor Program?
It's a little different in each state. Most Responsible Vendor Programs (RVPs) are programs under the control of the regulatory body that governs the sale of Alcohol.
For example, in Alabama it's part of the Alcoholic Beverage Control Board (ABC), and Louisiana's RVP is part of the Office of Alcohol and Tobacco Control (ATC). Usually an RVP is a joint effort between the government agency and the group of member retailers to monitor and control licensees, establishments, and the safe selling and/or serving of alcoholic beverages, with an emphasis on prevention of sale to underage and/or intoxicated people.
Do I HAVE To?
In some states it's voluntary (like in Washington State), and others it's mandatory (like Illinois' BASSET program). In mandatory states, yes - you have to be a part of the program to sell alcohol. In voluntary states, it can have a lot of benefits to the health of your business, your license record and standing, and your risk management strategy.
What are the Requirements?
Official Membership

- Most RVPs require some kind of official enrollment process and/or the display of your membership (e.g. a certificate) in your business.

Operational Policies

- The establishment usually must have a management policy that outlines operational rules and procedures. Owners and managers would distribute and each employee must sign an acknowledgement of said policy (like an employee handbook, specifically regarding selling/serving alcohol).

Training

- This is where the most difference between states usually lies. In some states alcohol seller/server training is directly created, monitored, and controlled by the RVP or its governing body. In other states training is separate from the RVP. Below are a couple of examples.

IL BASSET

- The Illinois Liquor Control Commission

(ILCC)

is the licensing and regulatory authority for the IL Beverage Alcohol Sellers and Servers Education and Training

(BASSET)

program. It's the state's RVP, it's mandatory, and it's strictly regulated to ensure compliance.

PA RAMP

- The Pennsylvania Liquor Control Board

(PLCB)

has the

RAMP

program - which WAS voluntary until 2016, when changes to the Liquor Code made RAMP training mandatory for any employee

"who serves or sells alcoholic beverages and/or checks IDs – including bartenders, waiters, beer distributor sales persons, bouncers, doorpersons, etc."

An establishment, after completing a 5-component program, can be PA RAMP

Certified

.

Recordkeeping and Reporting -

RVPs usually have some rules about how establishments go about their recordkeeping of hiring, training, etc.

Signage

- Many RVPs have policies covering training certificates, memberships, and public safety signs (e.g. Must Check ID, or No Sale Under 21) - and their display for employees and/or patrons.
What are the Benefits?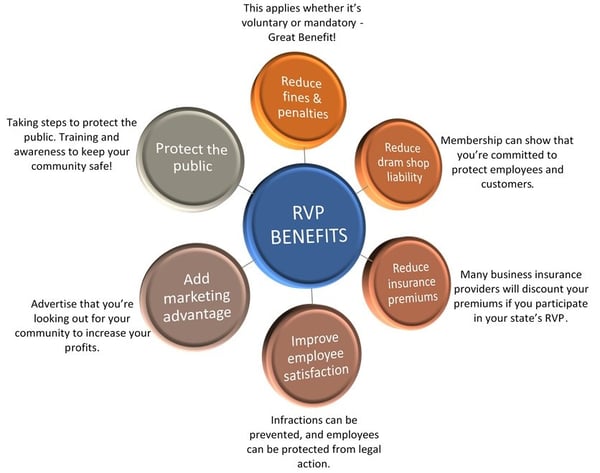 Conclusion
Responsible Vendor Programs vary widely in their authority and overview, but they all have one thing in common - to help establishments sell and serve alcohol in a safe, controlled, and conscientious way. It's a powerful tool for your business's risk management strategy and reputation, as well as a wonderful way to keep you, your employees, and your community safe!
---
Click here to download our eBook "Challenges & Opportunities: Regulatory Compliance Training in the Food & Beverage Industry" to deepen your knowledge about the array of risks, challenges, and consequences - and let us help you create training, tools, and an action plan to mitigate any danger to your business!
---
Sources: